21 Days of Prayer
We place a high priority on seeking God first in prayer. During the month of January, we kick the year off in the most powerful way with an intentional season of prayer. Together, we faithfully seek God first, trusting in His power alone to create lasting impact in our lives, our church, and our world. Join us.
January 5-25
21 Days of Prayer is for you!
If you sense God has more for your life, 21 Days of Prayer is a great place to start believing Him for all that He has for you. As you practice seeking Him first, He will move on your behalf like never before. You will start to see the power of prayer impact your relationships, work, family, and every area of your life. Whether you join us in person each morning or pray from home at your best time, we would love for you to be part of 21 Days of Prayer.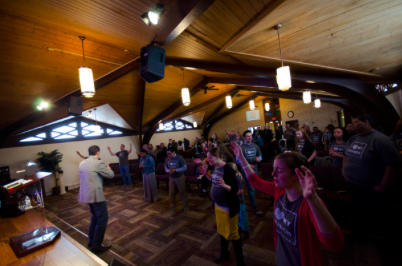 Location
Daily prayer times will take place at our Kentwood campus, located on 44th St. between Breton and Shaffer roads, directly across from Crestwood Middle School.
Address: 2627 44th St. SE
Kentwood, MI 49512
Phone: 616-530-3007
Daily Devotionals
It's our prayer that over the next 21 days, through reading God's Word, spending time with Him, & applying His truth to your life, that you will develop a spiritual addiction to His presence… That it would become a habit for you to spend time with God daily.
Each day a new devotional will be added here. With God's Spirit working through and within you, may you always have a spiritual hunger for more of Christ and be challenged to put your faith into action daily. We are praying for you and we believe in you as the future of your generation!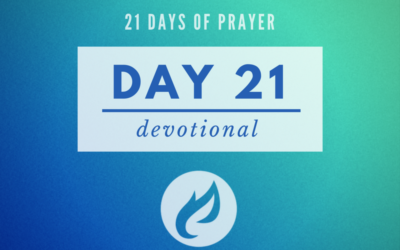 "Yes, He is very precious to you who believe."  (1 Peter 2:7) I have some questions for you... What is precious to you? Perhaps that's not a word that you use very much, or maybe it's overused, so let me put it this way: what do you cherish? What holds the dearest...
read more