We're a community-focused, growing congregation that God is blessing. Our Worship is Vibrant and Powerful, and our Love is Genuine. Experience the Power of God in a genuine atmosphere of heartfelt singing, preaching, prayer and fellowship!
Our Purpose
We exist so that people far from Christ may become passionate worshipers who are born again, alive in the Church and active in ministry.
We accomplish this through the simple process of, "Connecting, Growing, Serving and Going".
Believers are:
Connecting to God and people
Growing in discipleship and commitment
Serving inside and outside the church and
Going forth to fulfill their Mission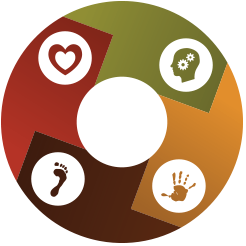 Connecting
Through passionate worship experiences, anointed music and preaching, and powerful prayer times, you'll feel a freedom to comfortably explore your relationship with God.

Growing
Growing is the necessity of a healthy Christian Life. Classes and resources are available at POK for all ages to help you succeed in your walk with God. Come and grow with us!

Serving
Through His living example, Jesus showed us that the greatest in His kingdom is the servant of all. Join us in becoming true followers of Jesus through volunteering and service opportunities.

Going
Every believer has a personal mission. We empower one another to find and fulfill their mission to help those in need, whether our closest neighbors or on the furthest continent.